Longwood Animal Hospital and Pet Resort Promotions
Thank you for visiting the Longwood Animal Hospital and Pet Resort website. Check regularly for our latest special promotions for your furry friend. For more information on what specials we offer view the links below or print a coupon under "Special Offers".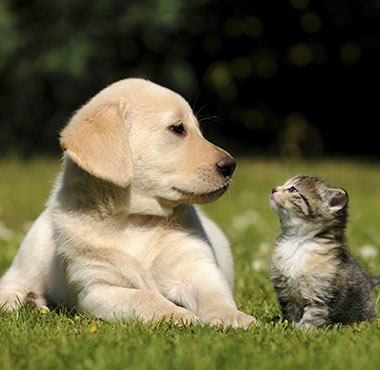 Offers
We are here to make you and your pet's life easier. We have great offers and services designed just for you!
Special Offers
Call Clinic For Special Offers

Is it time to brush up on your pet's oral care? According to the American Animal Hospital Association (AAHA), 80% of dogs and 70% of cats show signs of oral disease by age 3. This can be painful for them and expensive for you!
Dental disease can cause serious health problems for your pet - ranging from tooth loss to systemic disease and even organ damage. The good news is that preventive care and regular dental checkups can significantly improve your pet's health and quality of life.
During your pet's appointment, we will:
Check for signs of dental disease
Recommend a dental treatment plan if your pet shows any signs of disease
Select a preventative dental health program that works for both you and your pet
Say Farewell to Dental Month and Hello to year round savings!
If you book your pet's periodontal cleaning within thirty days of an examination by a veterinarian, you will receive $50 off of the periodontal cleaning!
We'd love to give your pet something to smile about!
*Disclaimer: $50 off does not apply to Paw Plan patients due to their extended discount.