Our Veterinarians
The Longwood Animal Hospital and Pet Resort team of skilled veterinarians welcomes you to our practice. We proudly serve the Cypress and Longwood areas. At Longwood Animal Hospital and Pet Resort, it is our daily privilege to provide quality vet care to your cherished pet, with compassion and competence. We hope to ensure a positive impact on our patients, pet owners and the local community.
Dr. J.T. Gasson
Associate DVM
Dr. J.T. Gasson grew up in The Woodlands, Texas. He attended Texas A&M University where he received his Bachelor of Science degree in August 2002. He remained at Texas A&M for veterinary school, where he received his Doctorate of Veterinary Medicine in May 2006. After graduation, he practiced in Scottsdale, Arizona for 3+ years before deciding to return home to Texas. He joined Longwood Animal Hospital in December 2009. His professional interests include internal medicine, endocrinology and dermatology.
Dr. Gasson resides in Cypress with his wife, son, and their two Labs, Abby and Max. Away from the office, Dr. Gasson enjoys playing golf and watching Aggie sports. He regularly attends Aggie football games as a season ticket holder.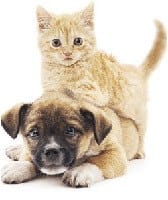 Dr. Michelle Ragsdale​

DVM
Dr. Michelle Ragsdale earned her BA degree at Dartmouth College in New Hampshire in 1986. She graduated from Texas A&M Vet school in 2000 after a short career as an advertising executive.
She has a triple certification in canine pain management, Western medical acupuncture, and small animal rehabilitation, one of only 30 veterinarians in the country to hold all three certifications.
Her special interest include canine sports medicine, chronic pain management, anesthesia and geriatric medicine.
Outside of work, Dr. Ragsdale enjoys training and competing with her four dogs in a variety of canine sports. She also is an avid reader, averaging 2-3 books per week.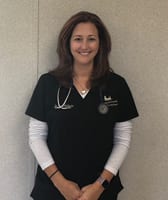 Dr. Anna McBride
Associate DVM
Dr. Anna McBride is a Houston native. She earned her bachelor's degree from Texas A&M in December of 2002, and then she continued onto vet school and earned her Doctor of Veterinary Medicine in 2007. After graduation she practiced in and around Houston before deciding to do relief work so that she could spend more time at home with her children. Her professional interests are behavior and cardiology, but she enjoys all aspects of her veterinary career.
Dr. McBride lives in Cypress with her husband, and her three children. They also share their house with an 11 year old pit-bull mix. In her free time, she enjoys traveling, scuba diving, reading, and spending time with her family.